LifeTrak  C200 Review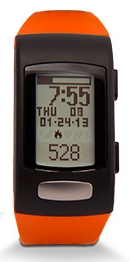 Your life is busy. It's a challenge keeping up with your daily routine, never mind finding time to get to the gym. You want to stay in shape but it's so hard to keep track of your activity. How do you know if you're getting enough excercise to keep you slim and healthy?
Introducing the SmartHealth Lifetrak  c200 Core , the small, stylish activity monitor that fits on your wrist just like a watch and helps you to take better care of yourself. With a modern design and a range of colors, the LifeTrak will look good on you and, with its advanced diagnostic tools and straightforward interface, it'll help you feel good too.
How the LifeTrak Core c200 helps you stay on top of your fitness regime
The LifeTrak Core c200 feeds you precise information about your physical activity, whether you're ripping it up at the gym or just going about your busy day. The LifeTrak display gives you precise data on:
Calories burned
Steps taken
Distance covered
Heart rate with ECG accuracy
Daily goals
7-day history for all of the above
Also functions as a wristwatch, so you'll only need one device on your wrist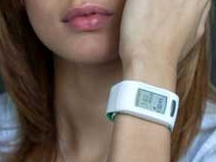 It's also a beautiful accessory
The LifeTrak activity monitor measures your body in incredibly accurate detail and is always correct to the nearest second. It gives you the information you need to stay on top of the game.
The LifeTrak c200 is built with a slim body so it fits neatly under the cuff when you're not at the gym. And the wristband is reversible and replaceable, with a choice of seven colors available, so you can choose the one that suits your mood and matches your outfit. It's the best way possible to integrate a serious fitness program with your daily life.
Start tracking your life right away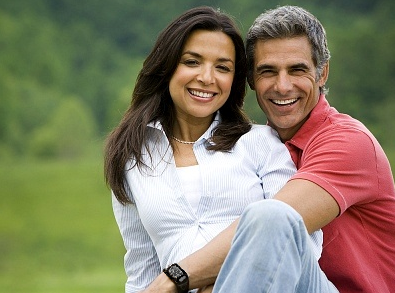 The sophisticated interior of the LifeTrak  c200 doesn't require any kind of setup, like many other devices. Slip it on your wrist and it will immediately start tracking your physical activity – absolutely no installation or calibration is required. Everything about the Lifetrak Core c200 is about making your life easier, not more complicated.
Who made the LifeTrak Core c200?
The Lifetrak c200 activity monotor is the brainchild of Salutron Inc. A global company with its roots in California, Salutron Inc are world leaders in the field of body monitoring solutions and high-accuracy heart monitors. With 20 years of experience in this area, Salutron provide heart rate measurement solution for major commercial cardio equipment, Heart rate chest straps and On-demand Heart rate watches such as the Smart health LifeTrak series. Everything that Salutron do is driven by a passion for perfection and a commitment to reliability, making them the best in the world at what they do.
How much does it cost?
That's the best part: The LifeTrak  c200 Core retails for $59.99, so you'll be the one getting the workout, not your credit card. For more saving and discounts information please sign up for our new letters.
How can I get one?
The LifeTrak Core c200 is available directly from many sports and fitness retailers, stores such as WalMart and Best Buy, Costco or from online boutiques such as Amazon. You can also order the Smart heath activity watch with two reversible bands by clicking on the link above or below this page.
User's reviews of the LifeTrak Core c200
The reaction from the public and the media has been overwhelming. It's been praised on CBS and was one of Adam Houseley's hottest gadgets on his show on Fox News. Recently, the LifeTrak c200 was selected as one of the Featured Products at the International Home + Housewares Show in Chicago.
Fitness experts have been praising this innovation since its release:
"Given the price, you might be surprised at just how good this little activity monitor is. It boasts a huge range of features and our tests show that the ratings are as accurate as its possible to get. The design is quite stylish – it looks like a fashion watch to the untrained eye and the range of swappable wristbands in a variety of colors just help to complete the illusion." – Gym Giants magazine
"I haven't taken this thing off since I bought it. It's probably got the most accurate heart monitor I've ever used. It's nice and light, very easy to use and full of great functions. The information this Lifetrak device gives me about my heart rate and calorie burns when I'm running or working out is so useful, and it's a real motivator to look back and see just how much you've achieved. I recommend thisLifetrak activity monitor for anyone who's interested in getting fit and staying fit" – Jeff Garcia, personal trainer.
"This really is the Number One solution to tracking steps taken, calories burned and distance covered during a session. The LifeTrak Core C200 has an impressive range of features, and I particularly like the fact that it tracks your performance over a whole week, giving you a really clear picture of how you've performed. It's a huge time saver and I can't recommend it enough" – Sarah Maguire, fitness writer.
And many users of the LifeTrak c200 have been just as enthusiastic:
"I've been raving about this product to every single one of my friends, especially the other girls at my Zumba class. Thanks to LifeTrak, I've lost 8 pounds and, better still, kept them off. I love that I can build my own custom goals and use it to motivate myself. Also, the different coloured bands are really cute. I'm embarrassed to say that I went and bought the whole set of colors! But they look great so I don't mind" – J Cleverly
"The LifeTrak is a great piece of kit. I've been really happy since I bought mine. The system is really intuitive and it's easy to manage. I've found myself playing with the different options and now it really feels like something that was designed especially for me. My fitness programme has become so much easier to manage since I started wearing one of these and I can really manage my activities." – J Mueller
Experts and fitness enthusiasts all seem to agree that the LifeTrak Core c200 is the perfect compliment to a healthier, fitter lifestyle. It's available to buy right now, so what are you waiting for? Click the Buy Now button below. Start taking control of your physical well being, starting today. Buy Liftrak C200 now!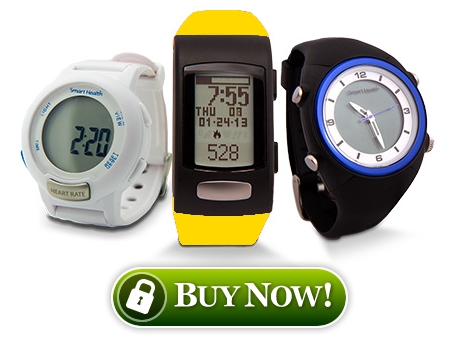 Given the price, you might be surprised at just how good this little Lifetrak C200 activity monitor is. It boasts a huge range of features and our tests show that the ratings are as accurate as its possible to get.