Smart Health's LifeTrak C200 is the best accessory in the market you can have to track and monitor your health. It is so difficult to track your daily exercises and workout activities. You do not know if you are on the right track or you are not earning anything from your exercise. The LifeTrak C200 core activity monitor can tell you how productive your exercise is.
The device can give you 7 important functions for your physical activities. These functions are;
The burned calories
Number of steps taken
The covered distance
Heart rate on demand
Daily goals or expected outcomes
History of what you have done for the past 7 days
It can also serve as a wristwatch to track how long you have been into your activity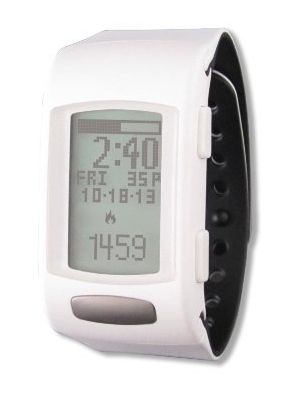 The device is very easy to use. It does not require you to set it up like any other devices. You just simply wear it on your wrist and begin tracking your physical activity.
The Smart Health LifeTrak Core C200  is a device made by Salutron Inc. it is a California based company that leads the world in the production of heart and physical activity monitors. The products are very accurate as Salutron Inc. has been making these kinds of products for over 20 years. The Core 200 series is the one of the best products the company has to offer to the world.
The device is already available in the market.  You can buy it for $59.99. The Lifetrak Core C200 is not only very wonderful as a health tracking device but it can also become a great accessory due to its colors. The device is available in a variety of colors that you can choose from. It is directly available from sports and fitness stores. There are also online shops that offer the device, you can also order from here for great saving.
Several customers that have already purchased the device have nothing but good words for the Smart Health LifeTrak C200. It has been reviewed and praised by several shows as one of the hottest gadgets. It has also been selected as one of the featured products in a trade show in Chicago, so there is nothing to wait, buy your now!